Courses & Events
Information and bookings for our public training programs
Please find information and booking details for our upcoming public courses and events.
For group bookings and program information for your organisation please contact Chloe at hello@blueberryinstitute.com
Mental Health First Aid Certificate training course – accredited with Mental Health First Aid Australia
This is a unique opportunity for you to learn Mental Health First Aid with Fleur Heazlewood, one of Australia's most experienced workplace wellbeing, mental health, and resilience trainers. This course provides the knowledge and skills to give participants the skills and confidence to handle mental health check in conversations and first aid situations, and have the opportunity to sit for their Mental Health First Aid Certification qualification.
This is an online blended course structure which consists of self-paced eLearning modules followed by supportive online face-to-face group training sessions:
Part 1: eLearning self-paced modules with MHFAA take 5-7 hours to complete
Part 2: Online face-to-face training with Fleur Heazlewood consisting of 2 x 3- hour sessions via secure Zoom video conferencing (after successful eLearning completion).
Next courses:
Thursday 21st & Tuesday 26th September 2023
For course dates, pricing, and bookings:
Mental Health First Aid Reaccreditation Refresher course
Book a MHFA Refresher course to renew your MHFA certificate. This course is for those who already have their MHFA certificate who want to update their knowledge or extend your accreditation for a further 3-years.
Next courses:
2024 to be confirmed. 
For course dates, pricing, and bookings: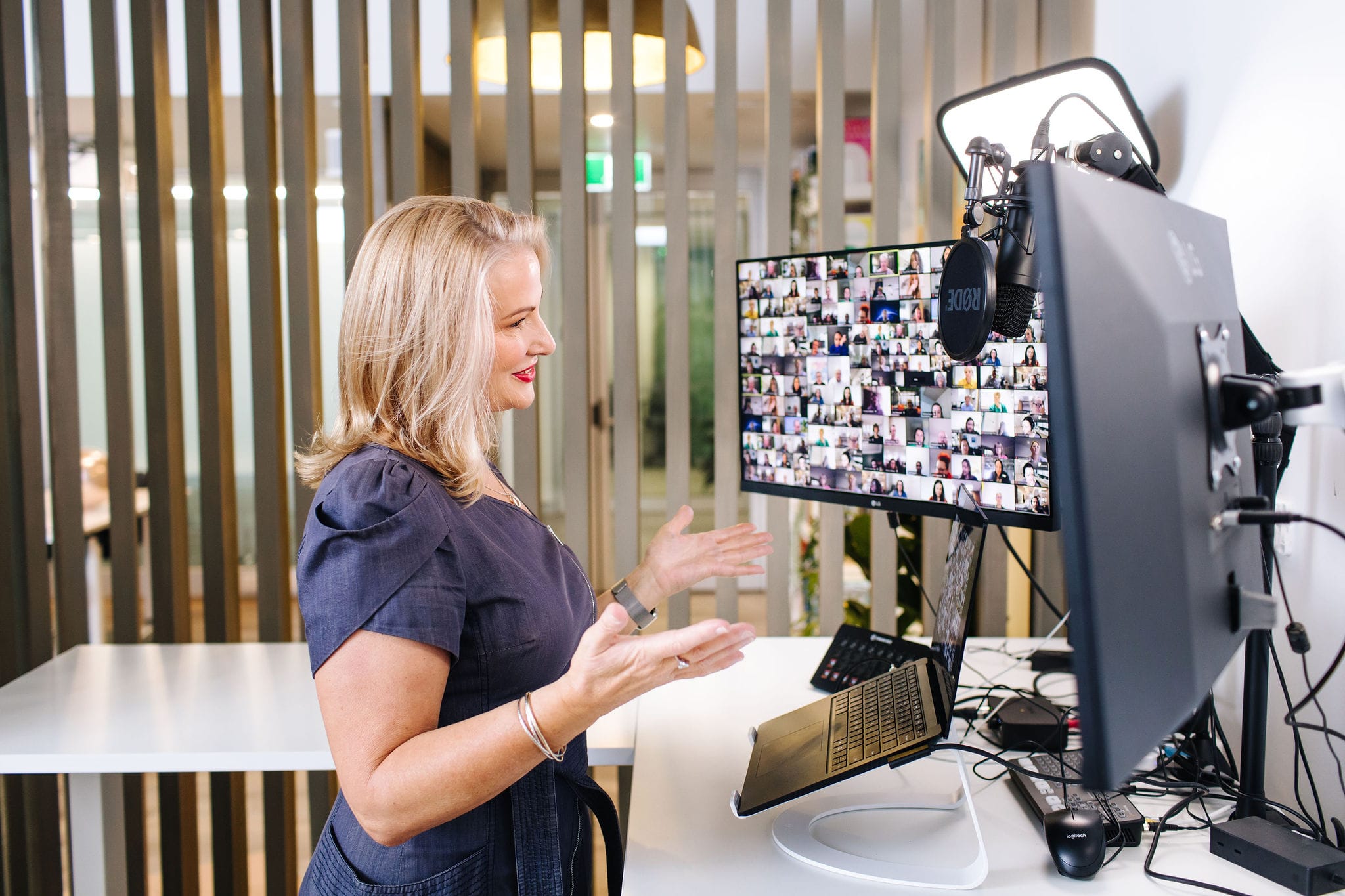 "Fleur's wellbeing program has helped me learn to be a better leader and person. I have a plan for maintaining my work/life balance and strategies for building better resilience. This has also helped me develop stronger relationships, better ways to communicate, and increased my confidence. Fleur's insights and coaching has been invaluable in dealing with a really challenging couple of years both at work and at home."
Steph Whiteside, Market Manager, Paslode
"I found Fleur to be very knowledgeable in this field, covering all modules with clarity & simplicity. Whilst being easily able to answer complex questions & deliver a response that the group could interpret collectively." "Fleur's pleasant personality brought to the group a feeling of trust & respect, & for myself; I found the sessions to be very comfortable." "The instructor has the perfect calmness and demeanour for this type of course. She is extremely respectful of everyone. We were all comfortable discussing situations and personal experiences. It was evident she is very experienced and educated in the material being discussed."
ITW Construction Proline, Leadership Team
"Fleur is fantastic, a balance of utter professionalism and human warmth" "Fleur is a wonderful instructor able to balance enabling group discussion with covering all course content. She is very engaging. I felt comfortable opening up and contributing and asking a question at any point." "Fleur is extremely relatable and contextualizes the content to relate it to the workplace. Her style is easy to follow, inclusive and she creates a supportive environment."
quantium, HR team
Springboard your success. Wherever your team is at in their healthy, high performance journey, we have a program that can help. We would love to chat!