How we
Help
Healthy, high performance
We build future-fit leaders and strong teams to thrive through challenge, uncertainty, and change. And support your organisation in creating healthy, sustainable ways of working.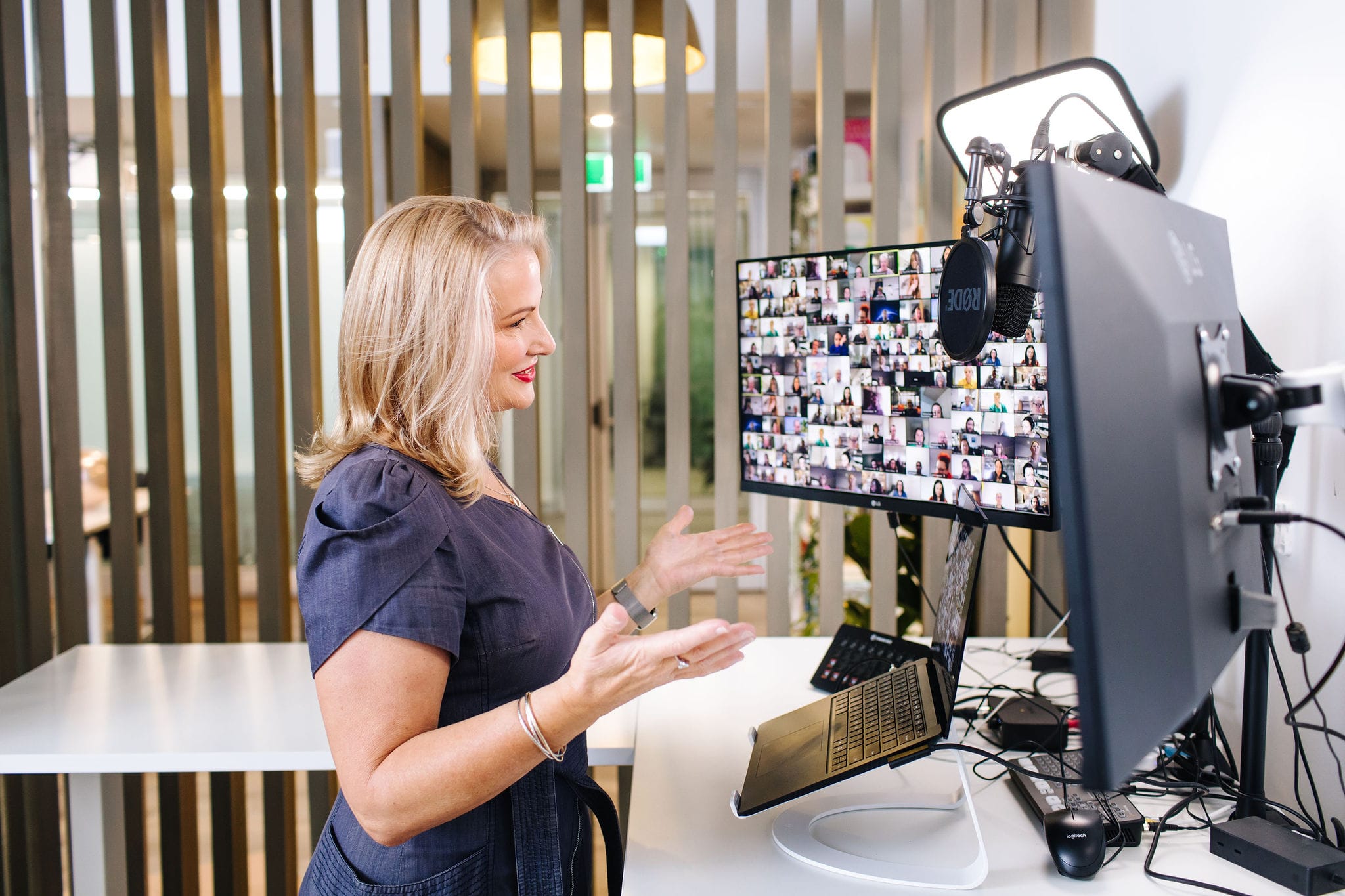 Our core programs:
SAFE

: Mental Health Mastery™ learning programs:
Mental Health Mastery™ for Leaders: develops the capability and conversation toolkit for supporting the mental health and performance of struggling team members.
Psychological Safety for Leaders: builds the work responsibilities and skills for creating psychologically safe teams, identifying burnout, and supporting wellbeing.
Mental Health Foundations: is a capability building program for the whole organisation in how to recognise the signs of mental health problems, how to check in and offer appropriate help.
WELL

: Future-Fit Resilience™ capability programs:
Future-Fit Resilience™ for Leaders: develops flexible, adaptable teams and personalised resilience and communication strategies that support individuals in performing without burning out.
Personal Resilience Foundations: is a capability building program for the whole organisation in how to healthily manage pressure, stress, change and uncertainty for sustainable performance.
STRONG

: Healthy, high-performance programs:
Positive Leadership program: builds leader capability with a toolkit of positive psychology and performance psychology strategies that supports creates healthy, happy, high-performing teams.
Engaging Leaders program: builds strength-based, growth-oriented, inspiring leaders that people want to work for.
Empowered People: is a capability program for the whole organisation enabling every individual to act with autonomy, accountability, and achieve.
Conference keynote presentations and team development days:
Keynote #1:
People that are well, do well.
But we are doing a lot of doing, and not enough well. This equation is wrong and leads to burnout. Discover how smart selfcare builds resilience, and boosts both your wellbeing and performance.
Keynote #1:
Beating Burnout is about Boundaries not Balance.
In our race for more, we are reducing ourselves to less. And, for many of us, our health and wellbeing is the 'less', and the 'more' is an endless cycle of busyness and stress. Discover how the secret to achieving healthy, high performance is about managing your boundaries and mastering your space.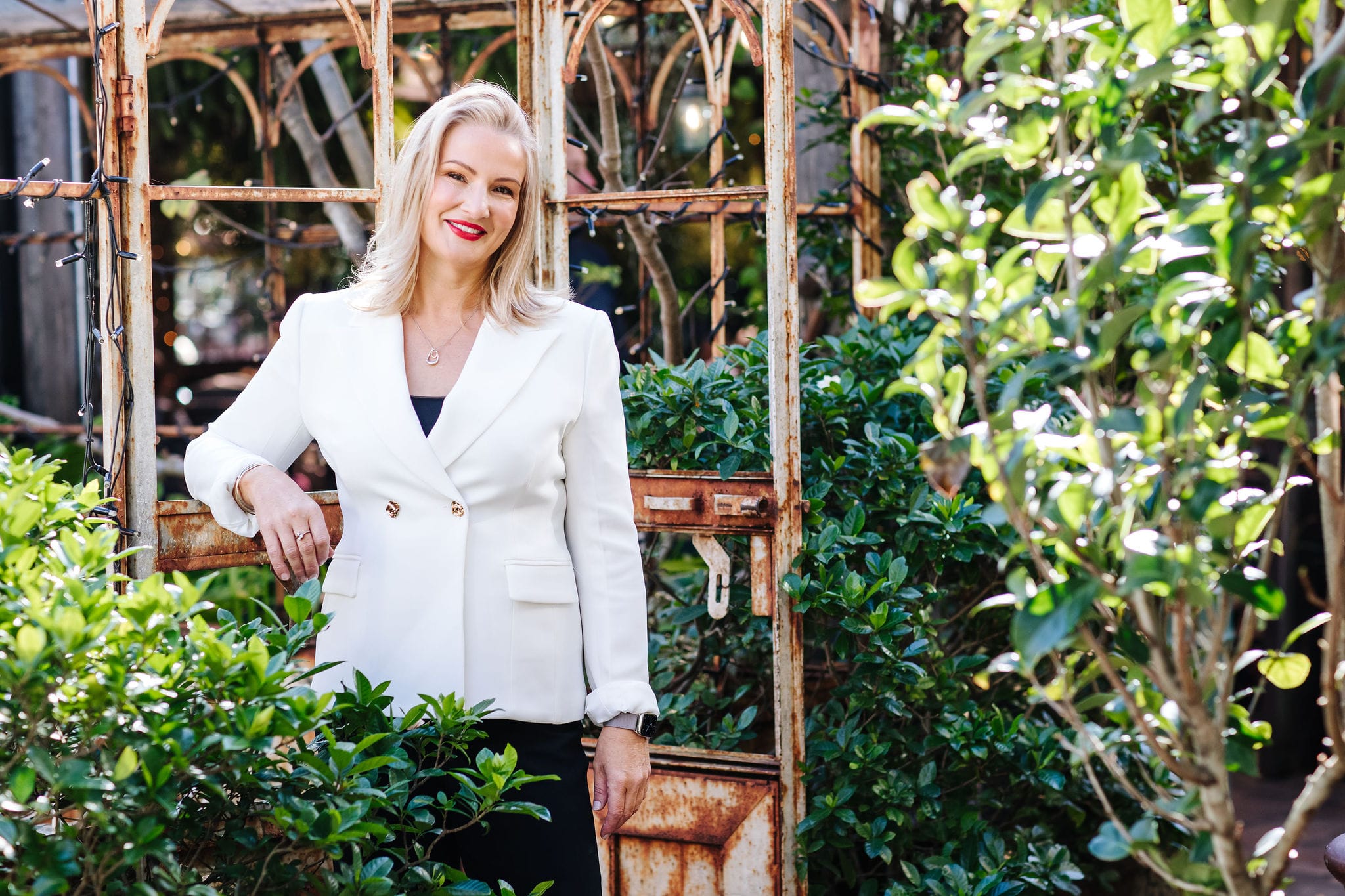 "Fleur is fantastic, a balance of utter professionalism and human warmth" "Fleur is a wonderful instructor able to balance enabling group discussion with covering all course content. She is very engaging. I felt comfortable opening up and contributing and asking a question at any point." "Fleur is extremely relatable and contextualizes the content to relate it to the workplace. Her style is easy to follow, inclusive and she creates a supportive environment."
quantium, HR team
"I highly recommend BBI's mental health and wellbeing programs. As a Divisional Leader I have seen firsthand the positive impact the program has had both personally and culturally across the whole company. Fleur delivers and authentic, relatable and practical way, providing the skills and confidence for our people leaders to support the care and wellbeing of their team members"
James McBeth, ITW Divisional Leader
"This has given us a useful toolkit and the confidence to support people with mental health problems." "This was an excellent course to undertake and add to my skills but give me the confidence to have these conversations and have them with the right tools and language." "Course was great with a good balance of teaching, discussion and case studies." "Fleur was great with a calm presence, relatable style, and able to tailor context and material to our group."
GenesisCare, HR team
"I am fortunate to work for an organisation that values wellbeing. Fleur provides insightful, creative and professional support in wellbeing. Fleur lights up the room with positivity and heart – and has a unique talent in reading her audience and then delivering content with a fun, relevant and interactive style. I work remotely and Fleur's sessions keep me connected with my colleagues and my wellbeing in check."
Iris Havard, Sales Representative, Buildex
"As a manager don't underestimate the value of training, a mental health and wellbeing strategy toolkit, safe practice and coaching. In Fleur's programs you have the opportunity to share your people challenges and create networks of peer support. I gained conversation frameworks, confidence and tips to provide both my staff and colleagues with support that helped them"
Jon Hill, Technical Services Manager, Dahlsens Building Centres
"Fleur is impressive in her ability to both develop a business strategically and deliver strong operational and profit performance. As CEO of Rapee Textiles she capably managed both the normal pressures of the business and situational emergencies as they arose. It was with admiration that I saw her handle quickly and effectively a company restructure, renegotiations of customer trading agreements, individual people issues, and still post the best profit return for the Charles Parsons Group during the Global Financial Crisis. Fleur has a strength of character, positive outlook, and great business acumen that makes her an asset to any organisation."
Andrew Mills, Group Managing Director, Charles Parsons Group
"A major challenge in true reform and business transformation is unlocking the innate potential of rising stars. The Blueberry Institute built us a customised Emerging Leaders Program tailored individually to identified talent. In short, it was a great success with all people placed in senior positions, well equipped and highly motivated in leading growth. BBI was the catalyst, architect and implementer of positive change."
Mark Bilton, Former CEO Hagemeyer Brands, Gloria Jeans ANZ
"The mentoring program was fantastic for both personal and professional development. Working with a mentor enabled self-reflection, new ideas, new skills and expanded knowledge. The network of program participants expanded my awareness of different people and business areas across DVA. Fleur guided us through the program with stability and flair, encouraging us to stretch, grow and contribute in new ways."
Kylie Cave, Department of Veterans Affairs
Springboard your success. Wherever your team is at in their healthy, high performance journey, we have a program that can help. We would love to chat!
ITW Wellbeing Culture Case Study
Blueberry Institute created a 12-month evidence-based capability building program of mental health, resilience skills and wellbeing strategies for ITW Residential leaders and their teams. The results included improvements in key HR metrics, safety results and positive culture measures – while achieving business sales and profit growth. We won an icare recognition award for workplace wellbeing innovation.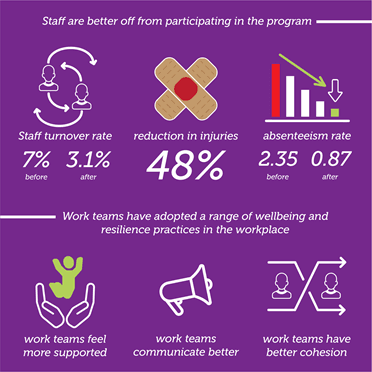 Blueberry Institute works with many high-profile organisations.